At high enough concentrations, Florida red tide can discolor water a red or brown hue. Red tides caused by other algal species can appear red, brown, green or even purple. The water can also remain its normal color during a bloom.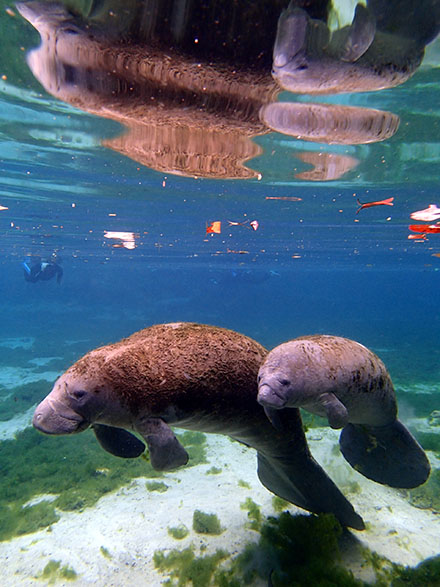 VISIT FLORIDA!! Do not stay away. Come swim in our spring fed fresh waters, take in our gorgeous sunsets, support our struggling businesses and spread that love around the globe. Educate yourself, write your local Representatives and support businesses that support Mother Nature.
Weeki Wachee is an enchanted spring where you can see live mermaids, take a trip on a river boat cruise, learn about Florida wildlife, and swim in the pristine waters at Buccaneer Bay. You can also embark on a paddling adventure down the pristine waterway of the Weeki Wachee River. Weeki Wachee Springs State Park is one of Florida's most legendary and unique family destinations, entertaining audiences since 1947.