New and exciting things are happening here and we can't wait for you to see! Announcing our newest addition to the River Family of Tours... The Tipsy Tiki!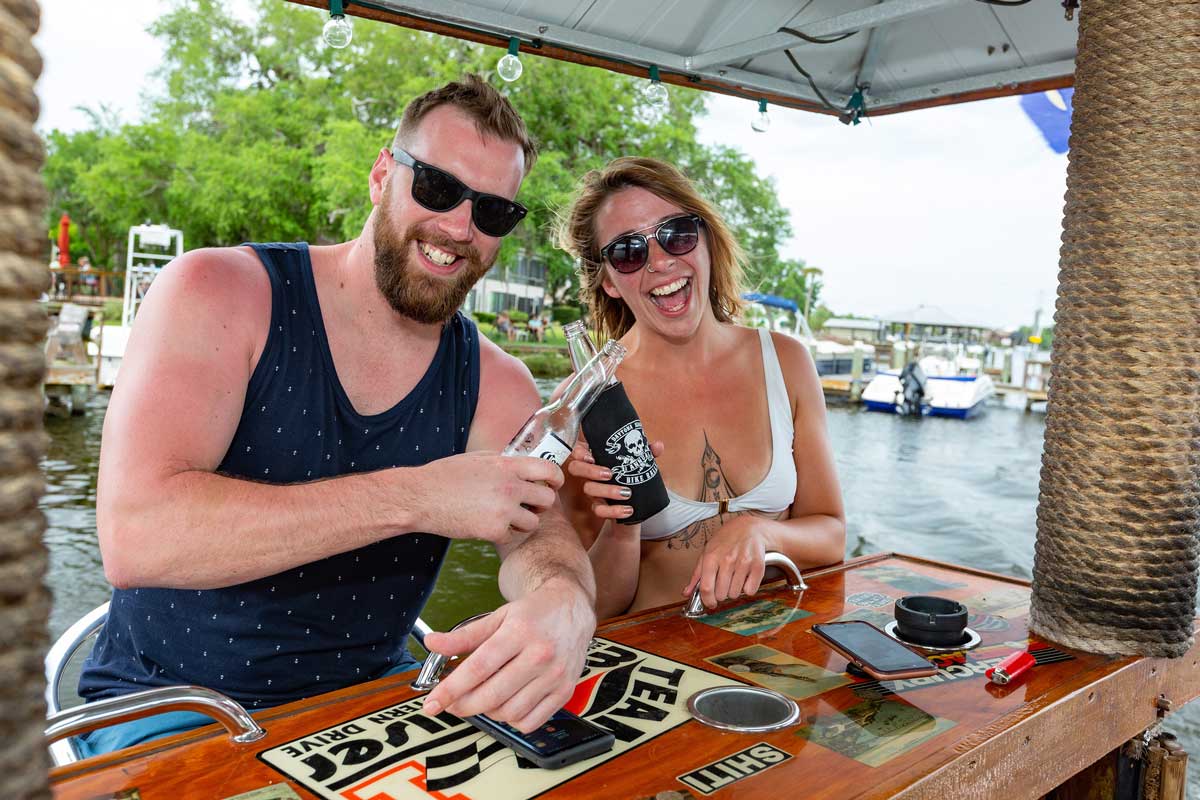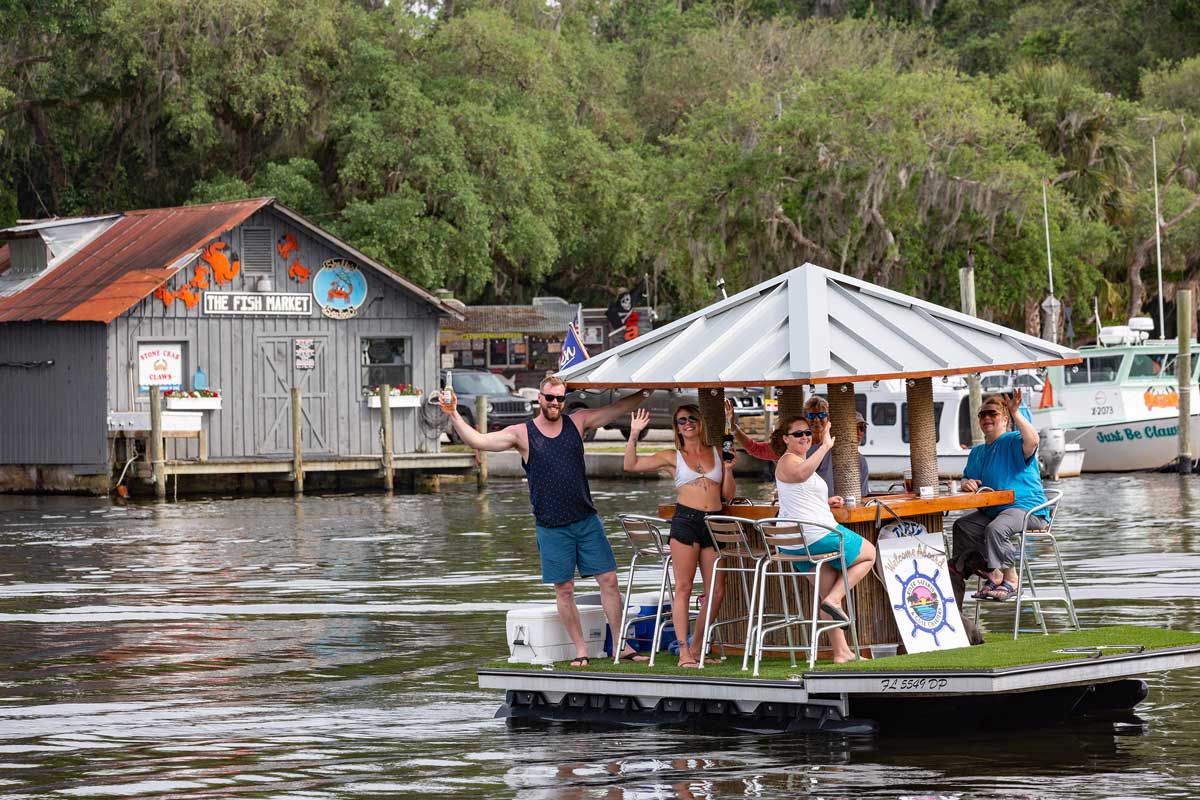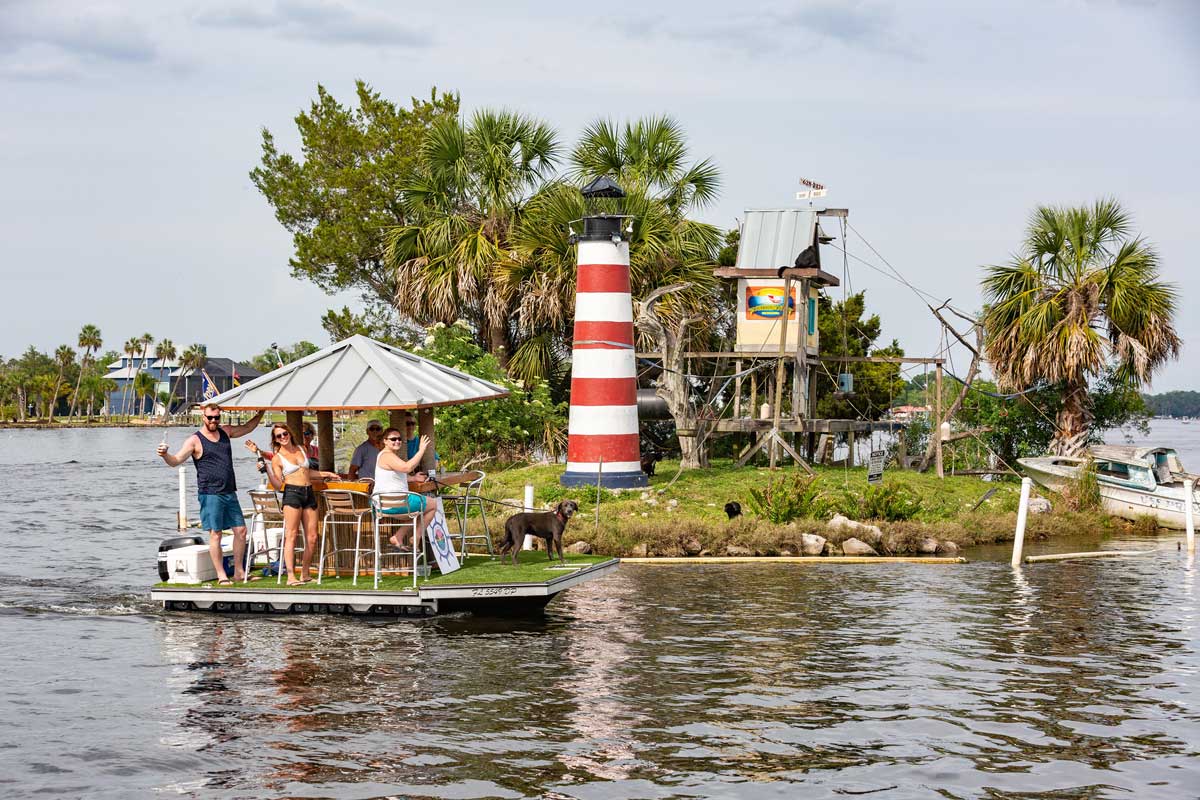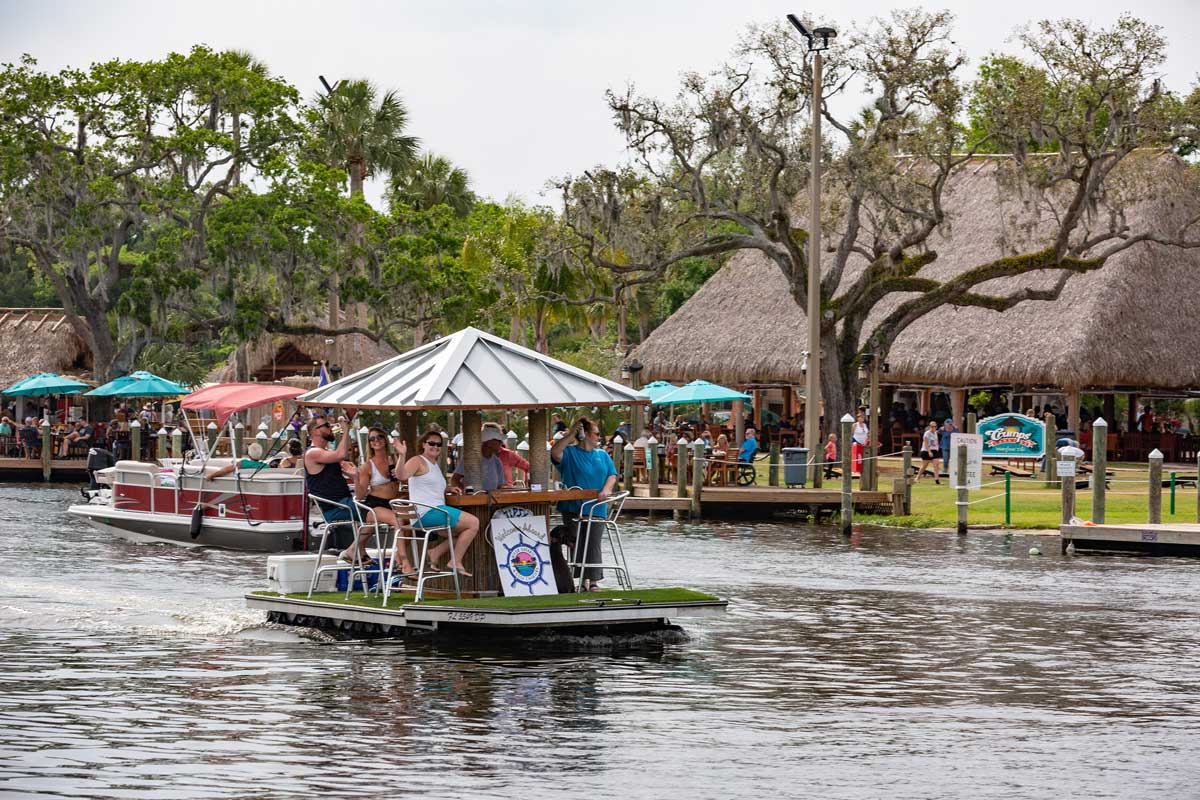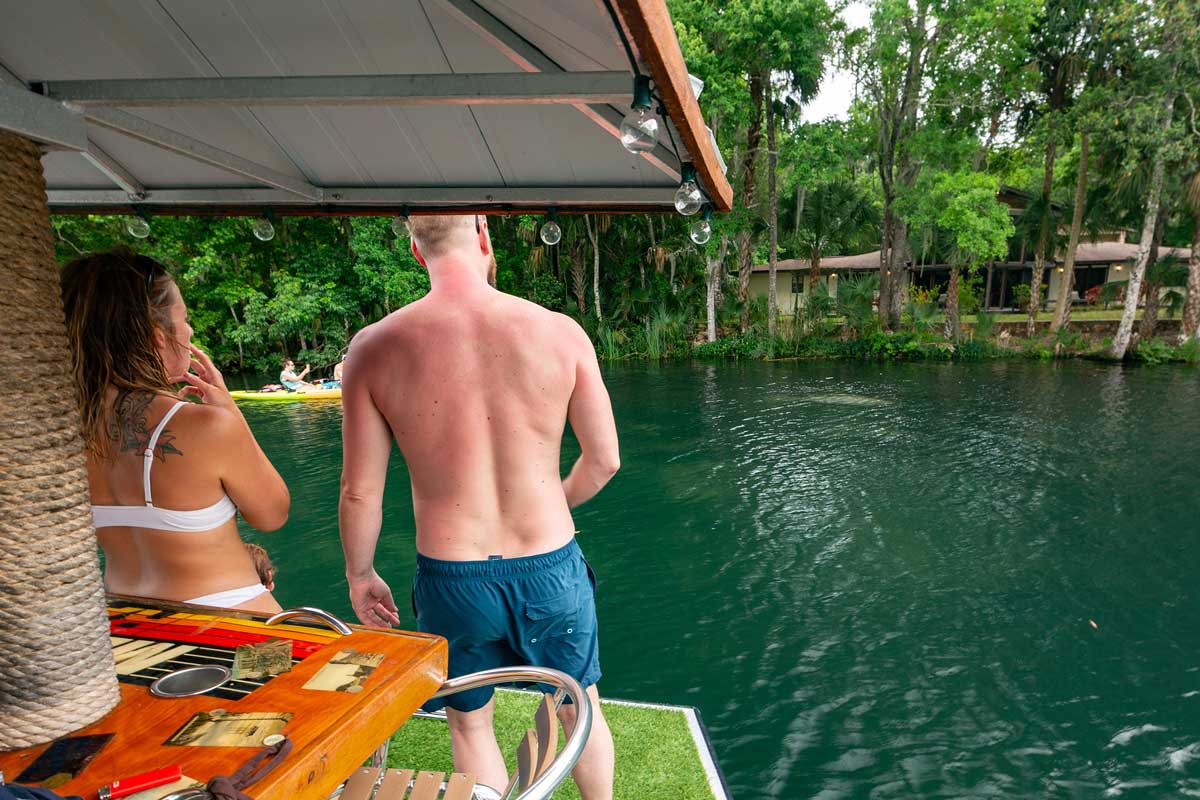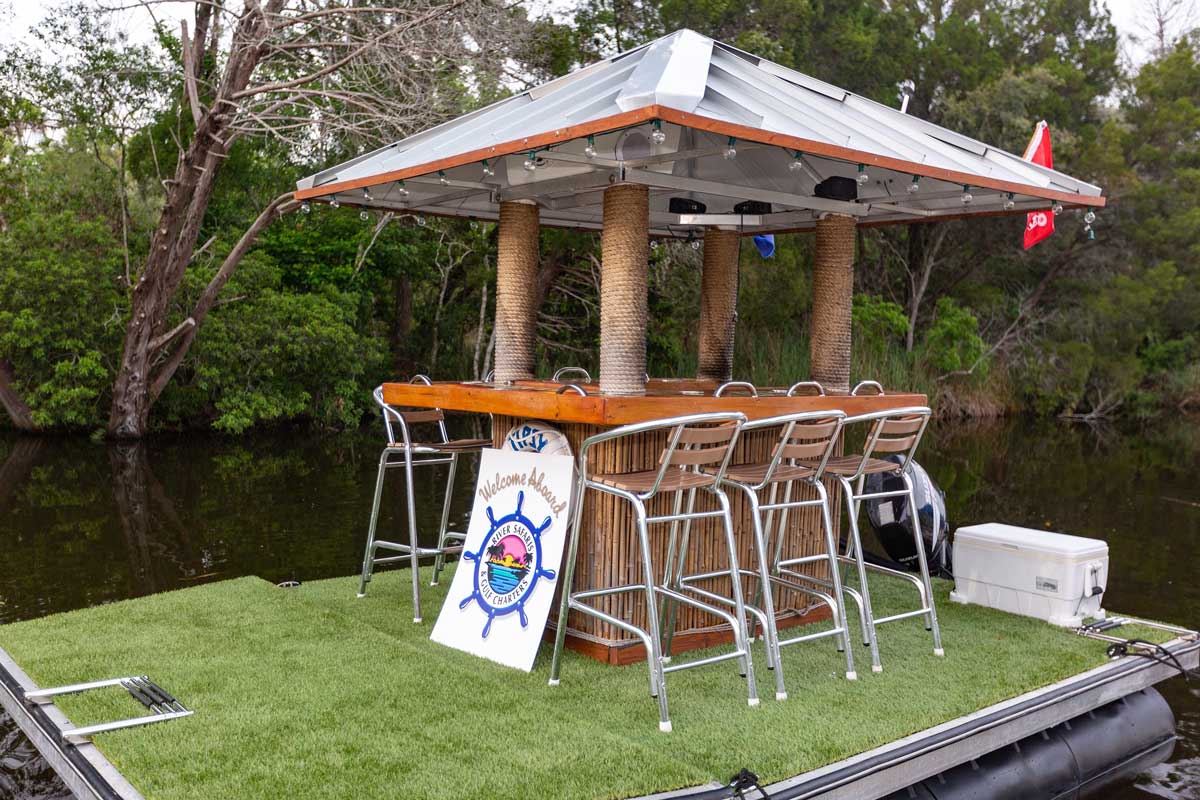 Sit back, relax and enjoy a day on the Homosassa River! This is the only true Tiki boat in the area, it's almost like a bar on the water with an engine attached! We have many different offerings for this vessel; the most popular so far is called the 'Sip-n-Dip'. This tour allows you to ride while you sip in confidence with our Captain in charge. You'll be the star of the show as you cruise down the River waving at all your admirers on the way to the springs. Dive in to refresh and then hop back on board for a day you will never forget! We offer fun add-ons with this boat too like inflatable flamingos and unicorns for your enjoyment!
If you want more than just a few hours of fun, rent this boat for the full day 'Tiki in Paradise' and it's all yours to do as you please! Visit some of the famous spots on the water for lunch or dinner, drinks or entertainment. The Freezer, Seagrass, Riverside and Crump's Landing are waiting for you to dock! View wildlife, take a freshwater swim, check out Monkey Island or head out through the islands to Gulf. No matter how you use your time, we will keep you safe and return you to shore with wonderful memories! This is River Life the way it was meant to be enjoyed… River Safaris Style!
Call us for more details or check out the availability right here...