JJ has been with River Ventures for four years now, and as one of our 'Original In-water guides' he holds a special place within our family! Many people do not remember or realize, but until 4 years ago our Captains were able to get off their vessels to swim with our guests and photograph. The Coast Guard decided that Captains were now needed to stay aboard, but we wanted to do right by our visitors' AND manatees by finding qualified, passionate guides to accompany our Captains for the tours. JJ was the first, the original.... and we hope he will stay forever, as he is truly one of the best!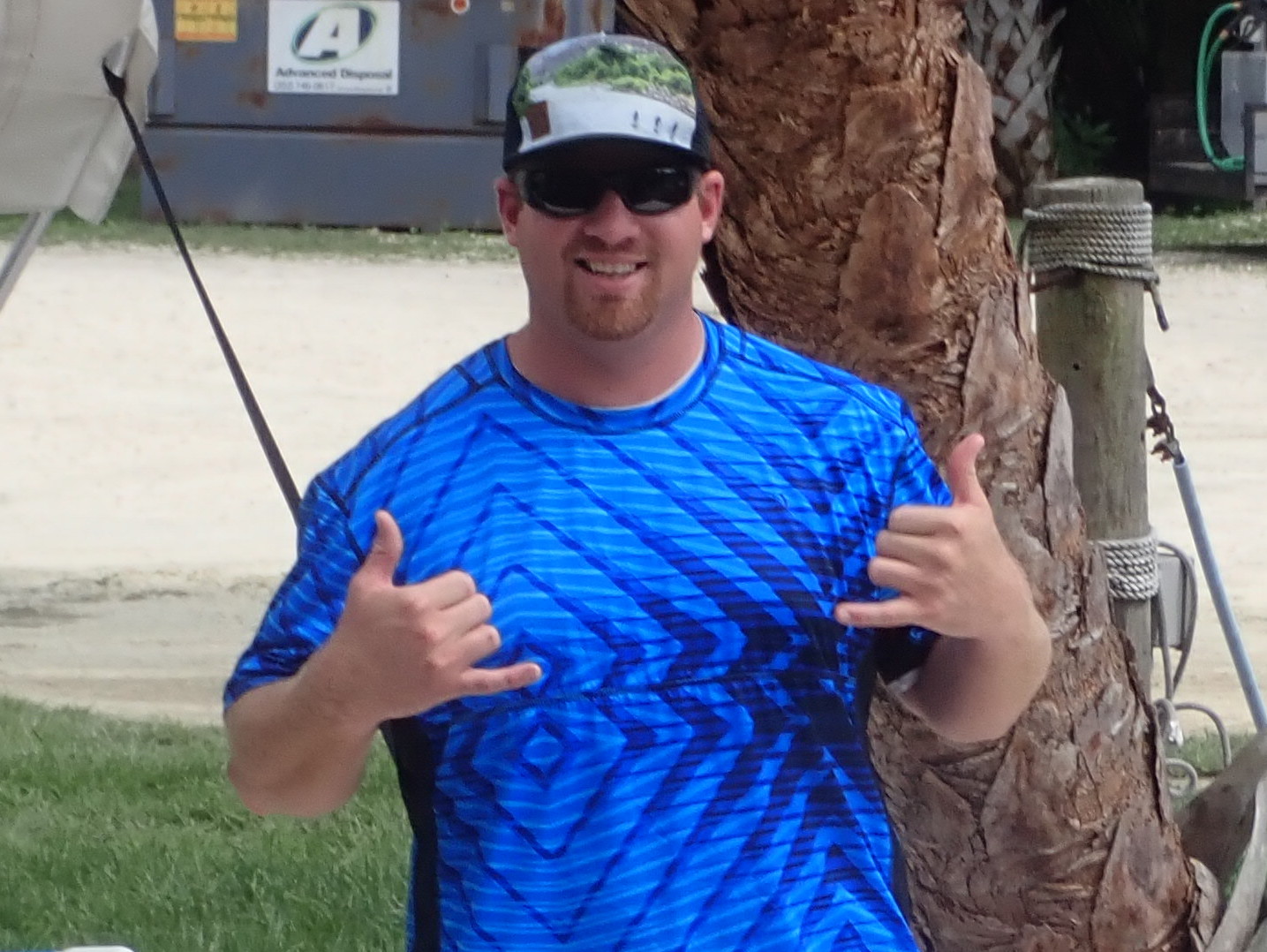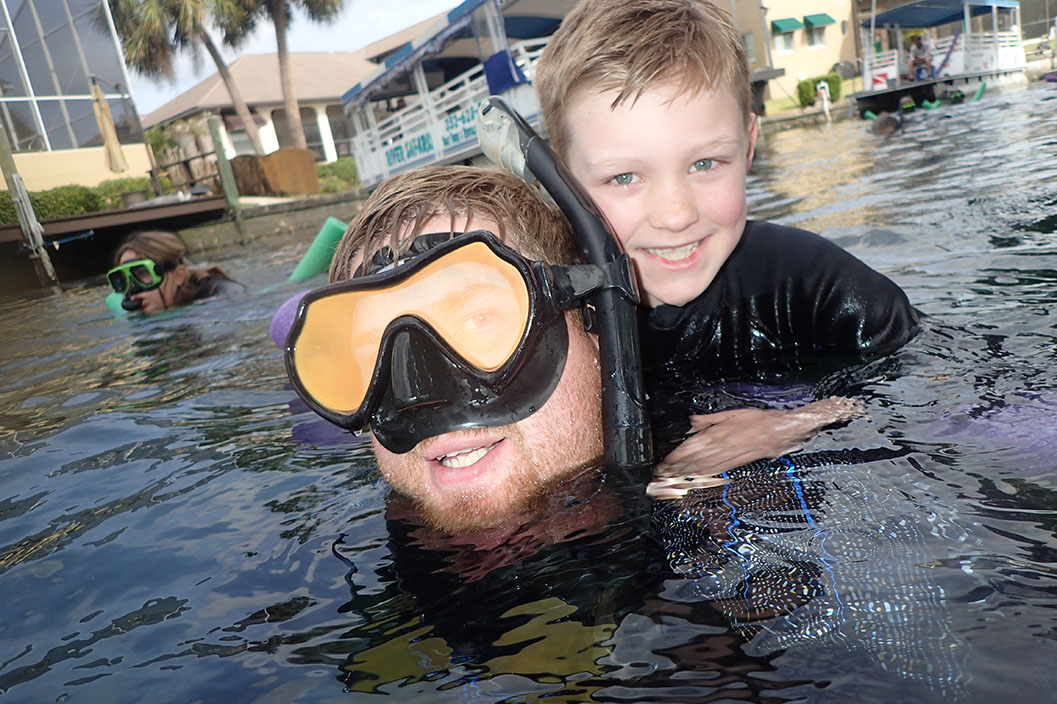 JJ, more formally known as Jeremiah Johnson, has been a kayak guide, a fly board instructor, a life guard and a professional photographer. He's been there for many of our weddings, celebrations and special occasions to record them via video, drone or still as 'Crystal River Photography'. We might forget much of the excitement over the years if it weren't for JJ's recorded evidence! Regardless of what job he's working, he does it with passion, kindness and a fun attitude that makes it impossible to NOT have an awesome time when your around him! He's a special guy that we are so proud to have as a part of our family!
JJ is from the Green Mountain State of Vermont, and he makes sure to visit home at least a couple times of year. He's the youngest of four siblings....and the only boy in the family. That may be why all the ladies around here bond with JJ, he's used to taking care of his younger sisters and he seems to use these lovable skills here daily! JJ has been here in Florida for 4 years now, but he still roots for the Patriots, the Redskins and the Celtics. He'll always be an east coast guy at heart!
His hobbies are fly-boarding (look it up if you've never seen it), photography, bowling, volleyball and has found a new passion for building! JJ and his partner in crime Erin, designed, built and are now living in their very own tiny house. After seeing that together they could build their own home, most of us are confident that there is NOTHING that JJ and Erin can not accomplish together! They even built some of the furniture, cabinets and storage solutions themselves. Their current project is building a second home on their property so they can have tiny-house visitors! You may find it soon on Air BnB; so come swim with JJ as your manatee guide, then join him in the evening at your rental for an evening observing his cow neighbors, playing with the dogs or enjoying a bon fire! Sounds perfect!
JJ's birthday is May 12th, but he's not your typical Tauras! Maybe he is stubborn, but most of us see him as generous, loyal and down to earth. He does possess the inquisitive nature of a Taurus...but he balances that with a tranquility that makes him very easy to be around. He was attracted to Crystal River and the manatees because he enjoys being outdoors, and prefers the warm water of the springs to the chilly waters of the North! He loves that every day is different here at River Ventures. This ensures that our lives are filled with variety and we never, ever get bored!
JJ loves traveling, especially with Erin and their pup Grizzly in tow, and he hopes to do a lot more exploring in his future years. Maybe he will rent paddle-boards or teach fly-boarding on a beach somewhere when he grows up...but being close to the water keeps him calm and happy! JJ has wise words to live by 'Keep Calm, and Paddle On!' He also believes that life is about gaining EXPERIENCES, not just money. We couldn't agree more JJ, and we are seeing a trend with more and more millennials choosing adventures over STUFF. You just can't take it with you anyway... and with experiences you will always have memories! Come join us at River Ventures, let JJ show you the value of an up close wild encounter with manatee, he'll even take photos for you... these are the sort of memories that will last a lifetime!